Sings Frida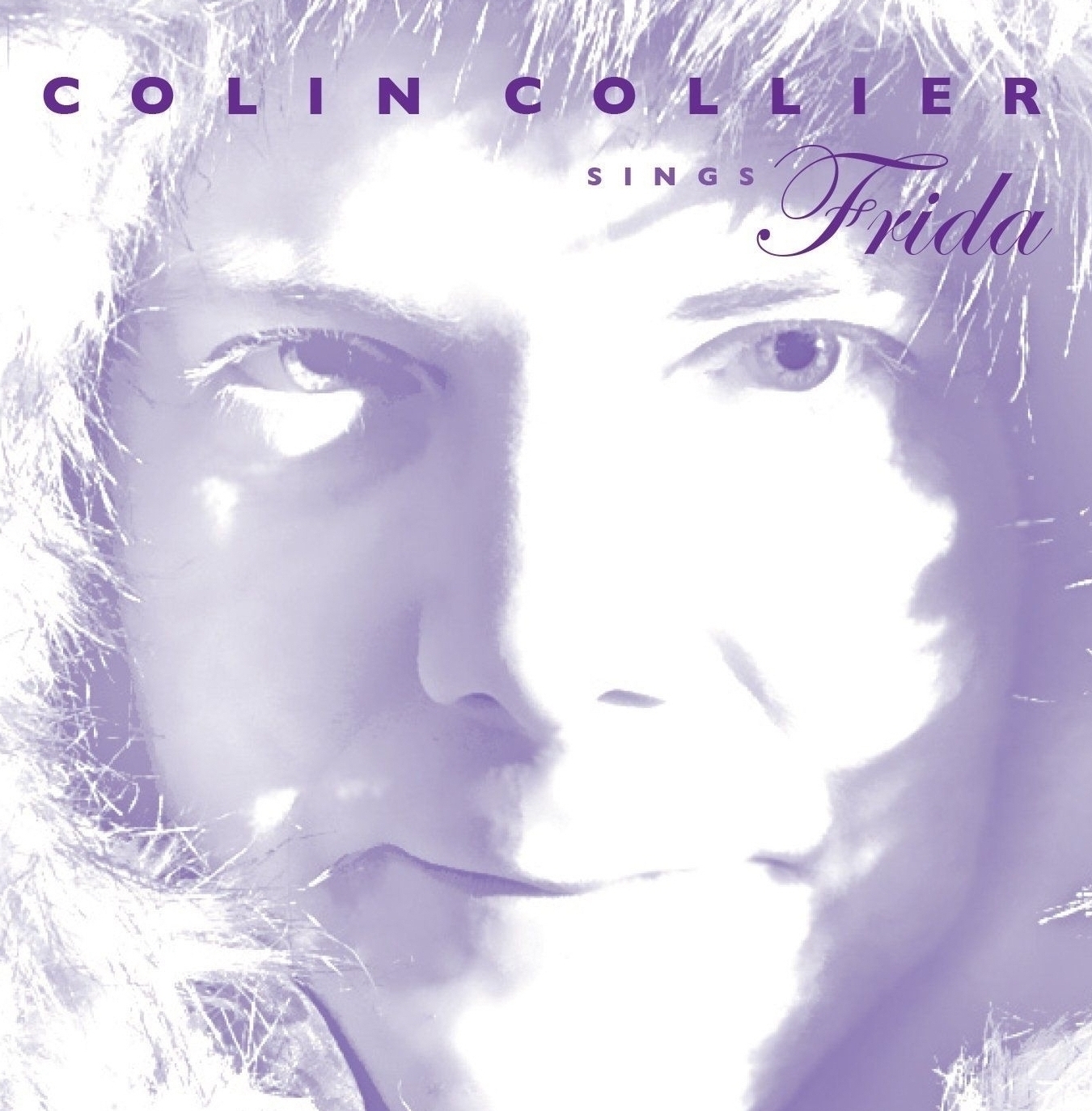 Colin Collier Sings Frida was Colin's debut album. It was released on 11.12.13 and sold well in both Western Europe and South America. It featured seventeen tracks - fifteen of which had originally been recorded by Frida Lyngstad of the group ABBA - plus a cover version of ABBA's Knowing Me Knowing You. It also included an original track written by Colin when he was just 18 years old, How Long Should I Wait (For You To Call Tonight), which had been written with Frida in mind. An updated version of this song features on Colin's current album, Kaleidoscope. Three of the songs on the Colin Collier Sings Frida album had new English lyrics written by Colin and were his first published lyrics.
Colin Collier Sings Frida was recorded and produced by both Neil Sadler at No Machine Studios in Wokingham and Oli Silk at SilkHouse Studios in Farnborough between May 2011 and August 2013. The album was mastered at SilkHouse Studiios by Oli Silk in September 2013.
Helen Bolton provided backing vocals for the album and duetted with Colin on the track As Long As I Have You. Renowned star of musicals, Kevin Odekirk. provided a spoken verse of Dorothy Parker's Threnody for the album.
Cherry Red Studios in Camberley were responsible for the photography on Colin Collier Sings Frida and both Steve Humber and James Lowing took care of the artwork and layout.
The album was released by Fersen Music and has now sold out in all formats. Copies sometimes appear on eBay for around £16!
Seven singles were ultimately released from the album via iTunes and were available during 2014-16. They were referred to at the time as 'the rainbow collection' because of the colour of their sleeves. The album's cover image was used for each single release with a different colour tint each time representing the seven colours of the rainbow. Two of the singles were Frida related tracks which didn't appear on the original Colin Collier Sings Frida album: Baby Hurry Home Soon (an English language version of Junge Komm Bald Wieder) and Flying High, an English language version of Frida's Som En Sparv. There are plans for these two tracks to be released on a new covers album by Colin in 2018.
Colin made radio appearances in South America to promote both the album and the Spanish language track, Quiéreme Mucho.
A promotional video was made by acclaimed animator Harry Bossert for the song, Junge Komm Bald Wieder. The video has now had in excess of 10,000 combined views on YouTube. Watch it here: https://www.youtube.com/watch?v=pmIm-b4kgHc
Track listing for Colin Collier Sings Frida:
1. Tell Me It's Over
2. Knowing Me Knowing You
3. Baby Don't You Cry No More
4. I Know There's Something Going On
5. Comment Te Dire Adieu
6. Going Out Of My Head
7. How Long Should I Wait (For You To Call Tonight)
8. Perfect Summer
9. Junge Komm Bald Wieder
10. One Little Lie

11. Love Grows
12. I'm The Fool (You Wouldn't Remember My Name)
13. Quiéreme Mucho
14. Syrtaki (Siko Chorepse Syrtaki)
15. Don't Do It
16. Liv På Mars?
17. Threnody/As Long As I Have You